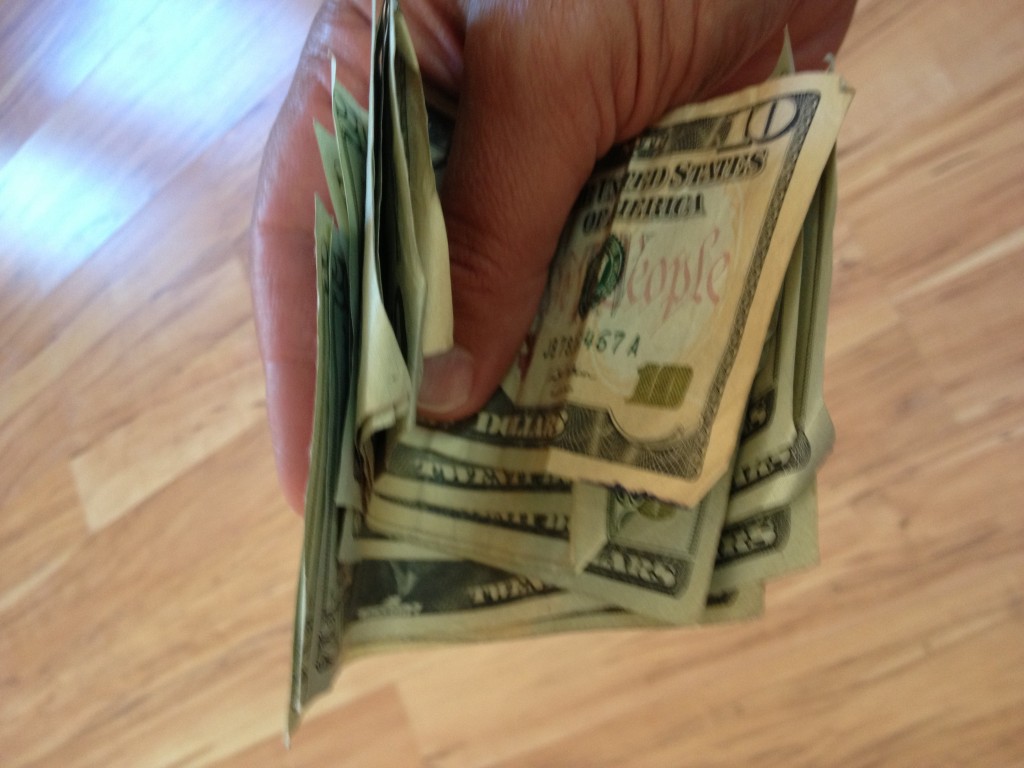 This is a guest post from Logan Abbott, a personal finance expert and blogger. He's also the editor of MyRatePlan Credit Cards, an authority site for comparing credit cards online.
5 Tips To Keep In Mind When You Apply For A New Credit Card
Almost every time I open my mailbox, there's a few credit card offers stuffed in there from American Express, Chase, Discover, and other credit card companies. I'm sure your mailbox is no different. Well, when you decide you need a new credit card, I'm here to tell you that applying for the first offer that comes to you through snail mail is not the right way to go about getting the best card for you. Although many of the offers claim that you are "pre-approved," this isn't always the case, and can end up harming your credit score if you apply for too many cards and keep getting denied. In addition, you can find much better offers online that are tailored to your spending habits.
Here are five tips you should keep in mind when you're looking for a new credit card:
Apply for a credit card that you know your credit score will allow you to be approved for. Many times, people begin applying for credit cards willy-nilly without realizing that each time the credit card company checks your credit score, your score can actually be decreased. This means you want to apply for a card you know you will be approved for. To do this, I recommend ascertaining your credit score first using services such as Credit Karma or Equifax. Once you know your score, you can ensure that you apply for a card that you will be approved for.
Figure out if you will be carrying a balance on your new credit card. Credit card companies make most of their profits by charging interest on unpaid credit card balances that their cardholders carry from month to month. The best way to avoid paying interest on your balance is to make sure you pay your balance in full each month. However, this isn't always possible, so if you will be carrying a balance, you want to make sure that you have a credit card that offers as low of an interest rate as possible to keep interest charges low. In addition, many cards, such as the Discover it Card, offer a long introductory period where you can carry a balance for up to 18 months without being charged interest.
Be wary of fees. Different credit cards have different fees associated with them. The main fee that people fail to take into consideration is the annual fee that the card requires. Even if the card offers great rewards, if the fee is several hundred dollars per year then chances are you will not earn enough rewards to offset the cost of owning the card. In addition, many cards charge balance transfer fees and foreign transaction fees, so if you are planning on transferring a balance or making a lot of purchases overseas, you should pay careful attention to the fine print when applying for a card.
Know your spending habits to capitalize on rewards. Many credit cards offer rewards programs in the form of points, airline miles, and cash back for purchases. Some cards offer more rewards for purchases in certain categories, however. To this end, if you spend a lot of money on gas, for example, you want to make sure that you apply for a credit card that offers generous rewards for purchases at gas stations.
Get a good overall idea of the card. Credit card companies are known for confusing customers when it comes to the fine print associated with a credit card. Before making a decision on which card to apply for, ensure that you've reviewed every facet of the credit card from the fine print, to the fees, to the rewards, to any other terms that may be unfavorable to you. There are great credit card offers to be had, but it takes a bit of homework in order to get the best one for you.