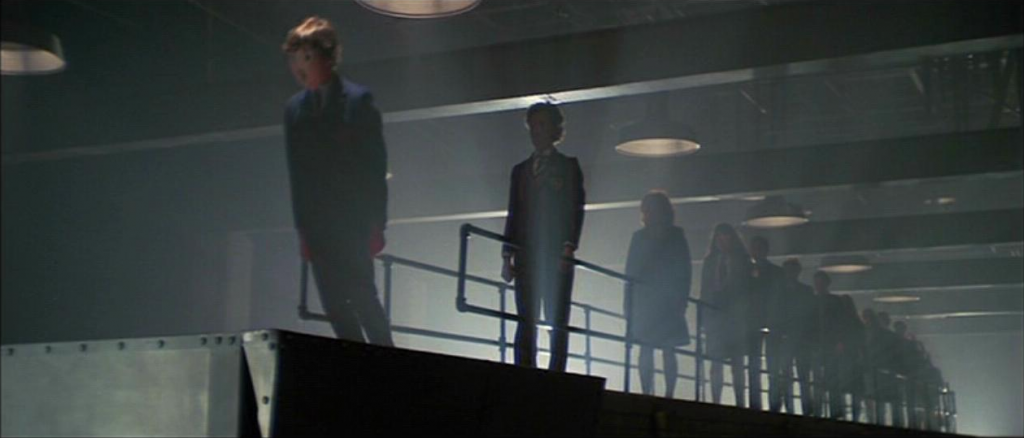 Parents, you know that ethereal feeling you get around this time of year? The lucky childless get to experience it all the time. You might not remember this, but you used to experience it, too. That is, until you decided to forgo freedom and adventure for captivity punctuated with toilet training, intermittent screaming, and conversations about who pulled whose hair and who spilled orange juice on the carpet. Enjoy your 15-mph drive through the school zone this morning. Now onto the good stuff. As always, these are actual blog posts from actual submitters: 

Most personal finance bloggers have a talent for focusing on the minuscule* picture. Rob Aeschbach has gone on record as threatening to induce grievous bodily harm on the next person who points out how much money you can save if you omit a daily Starbucks run. Yes, by all means, count your refusal to buy a $3 latte as a victory while spending far more than that on trivialities that will slowly deplete your wealth.
Matt Becker at Mom & Dad Money argues that the longer you stay invested in the stock market, i.e. the earlier you start, the greater your chance of having returns that are a greater distance from average. Of course that's bounded by 0 on the lower end, unless your retirement plan consists of nothing but shorting stocks. Also, there's this thing called rebalancing. You're allowed to change your strategy in mid-stream.
Things women care about, according to millennia of empirical observation:
shoes
compliments
doing as little math or geography as possible.
Things women care about, according to Free Credit Score™:
financial responsibility
dating a man with a good credit score
(probably) finding Don Robert, CEO of Free Credit Score parent company Experian, to be the sexiest man alive.
Experian conducted one of the most ridiculous surveys in the history of public relations, and Evan at My Journey to Millions is calling them out on their nonsense.
Former employee and current gadabout Harry Campbell has a lot of time on his hands these days, some of which he's put toward creating a new website. At The 4-Hour Workday, Harry is begging Tim Ferriss to sue him for copyright infringement has discovered that there's a greater correlation between effort and reward in his current position than there was when he was putting in long hours for a boss.
Joshua Rodriguez at CNA Finance likes to write about himself, and likes to reel you in with a couple of exciting disclaimers. He also likes to write advertorials for Betterment, a company that sells exchange-traded funds to people with as little as $1000 on hand.
On the other hand, Mike St. Pierre at Annuity Rates HQ would have you spend all your money on annuities. Pretty sure our prose in Miss Bryan's 1st grade class at St. Anthony's was more nuanced than this:
With aging population (sic) come healthcare growing needs. (sic) Several retirees prefer to stay in their home and require the help of a nurse from time to time. This is a good way to postpone your entry in a retired (sic) home
Modern English originated sometime in the middle of the 16th century. It had a nice long run. Self-awareness has been around somewhat longer, and will be availing itself to Mike any day now.
If you're new to this, it's OK to think that dividend investing means "investing in dividends." It doesn't, and you can read Chapter VI for clarification. But first read this post from erstwhile bank employee Marie Engen, the boomer of Boomer & Echo. She explains how to get started, and gives the kind of direct, actionable advice that the CoW never seems to feature enough of.
If someone offered to sell you a non-condemned house for $600, you'd have to buy it, right? Even if the paint is peeling and there's some mold damage, you couldn't possibly lose, could you? Tell that to the guy who bought such a house in Detroit, and sold it a year and a half later for a $500 loss. Is $100 cheap enough for Pauline Paquin at Reach Financial Independence to jump in? We'll let her tell the story.
Finally, Jason at Hull Financial Planning puts things in perspective. Unless you live in Equatorial Guinea, you have no justification for complaining about economic hardship in 2013. The poorest among us in the 1st World have riches (and just as importantly, opportunity) at their disposal that the wealthiest of just a few generations ago couldn't imagine. This is one of Jason's finest posts, even if it does employ an analogy using some soccer player.
And that's it. We're light this week because everyone appears to be taking off the pre-Labor Day week off. Well, that and our constant alienation of most personal finance bloggers. The ones featured today are almost all that remain. Until next time.
*Yes, that's spelled correctly.